Spotlight on the New Chevrolet Suburban: What's Under the Hood and In-Cabin for 2019?
If you're in search of a pro hauler that's proven dependable by having been down many-a-road, you needn't look further than Chevy Suburban. It's one of what our automaker bills the original SUVs, having debuted in 1935 and soon become one of the longest-running models in not only the full-size segment but also the auto industry. Now that it's back for 2019 in its iconic LS, LT and Premier trims, we've been getting a lot of questions about what it has to offer. Luckily for you, the experts at Reeder Chevrolet have the scoop, and before you stop by to check out the real thing here on Clinton Highway in Knoxville. Take a look.

For one, a 355-horsepower, 5.3-liter V8 workhorse comes standard, ready to churn out 383 pound-feet of torque. Paired with either a six- or 10-speed Hydra-Matic auto tr...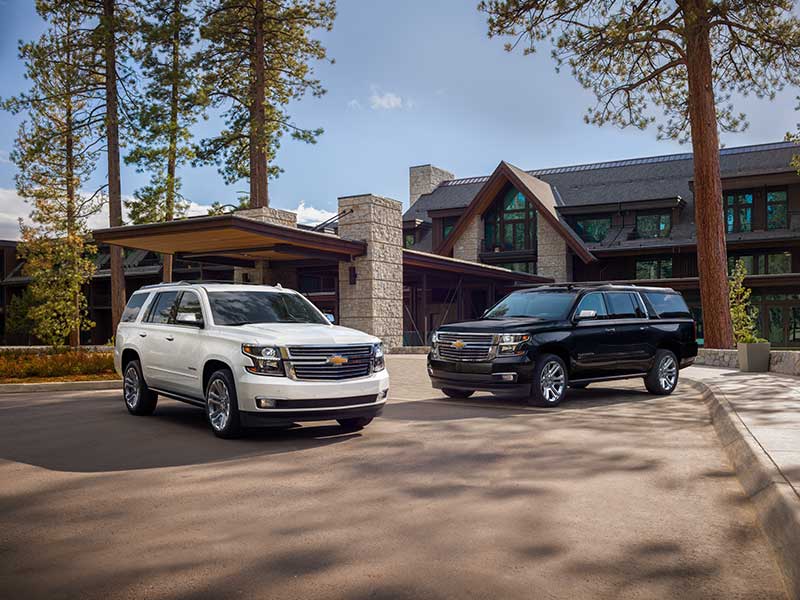 2019 Chevrolet Tahoe Getting a Premier Plus Special Edition
No sooner had it hit our showroom floor here in Knoxville, TN than the latest among our automaker's stalwart lineup of full-size SUVs was already showing the results of popular demand.

Not only was a powerhouse 420-horsepower, 6.2-liter V8 more widely available, paired with an efficient Hydra-Matic 10-speed automatic transmission and ready to dish out 460 pound-feet of torque for the trip out to Oak Ridge. Nor was it only the case that a performance-calibrated Magnetic Ride Control was available, prepared to make that stopover in Clinton an enjoyably comfortable one. No -- the new Chevy Tahoe was also getting a Premier Plus special edition, and we were excited to see what it had in store. Now, you can too.

For one, 2019 Tahoe models equipped with the package deal get fetching style highlig...
What Can The 2019 Chevy Silverado 2500HD Tow?
Picture a heavy-duty pickup near the top of its class. Now, equip it with an available Duramax 6.6-liter Turbo-Diesel V8 powerhouse, ready to churn out 445 horsepower backed by a monolithic 910 pound-feet of torque. Pair it with a super-efficient six-speed Allison auto transmission. Are you thinking something in the Chevy Silverado HD line? You're spot-on.

For 2019, our automaker's midrange full-size truck is back, and as capabilities go, it's ahead of the curve. The big question on everyone's minds, however, is what kind of weight such a monster can shoulder. Take it from the experts here at Reeder Chevrolet: it's a boatload (literally -- and plenty else, too).

Given the mentioned specs, 2019 Silverado 2500HD can haul payloads up to 3,276 pounds maximum, for one. Go with a crew cab c...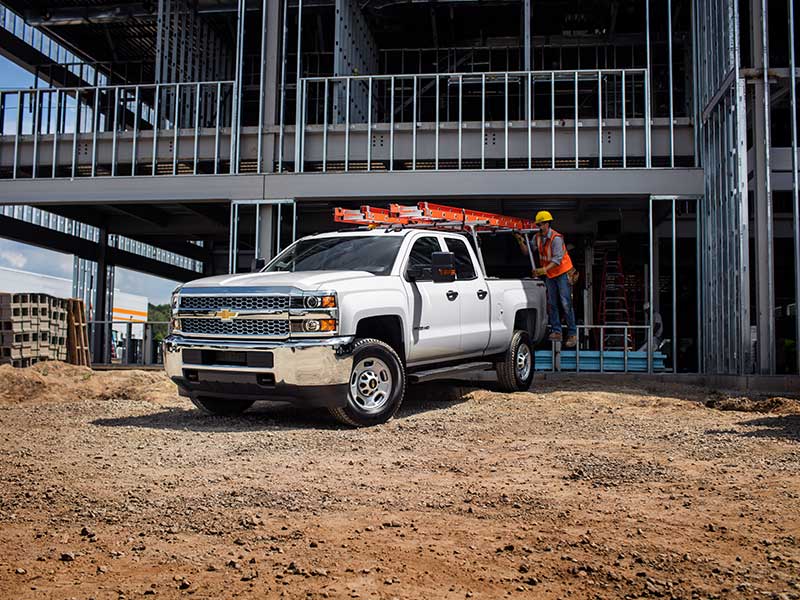 Chevy Silverado 1500 is Getting an All-New Turbocharged Engine for 2019
Our automaker's flagship light-duty pickup just recently arrived here in Knoxville, and its 2.7-liter dynamo's already showing its stuff as a welcome improvement over the last model year's standard 4.3-liter V6. Sure, you can check it out firsthand here at Reeder Chevrolet -- you'll find it standard in Silverado 1500 LT and RST trims, after all -- but we've got the scoop for you right here on the Web before you do. So, what makes it so special?

It'll offer approximately 14 percent better torque than before, for one, rated at a capable 348 pound-feet -- plenty of turning and pulling power for jobs around Sevierville. Secondly, you can expect more horsepower, 310 churning under the hood, to be sure -- great for powering over the terrain near Oak Ridge. Next, like all Chevy trucks, it'll...