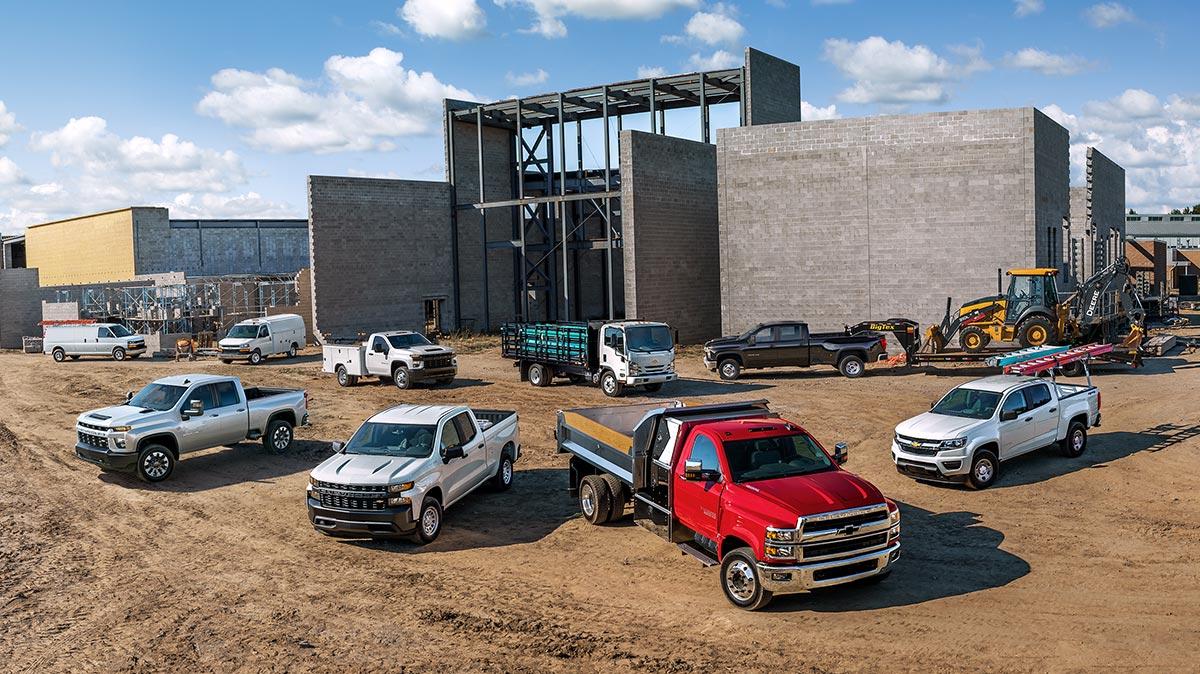 Compare Heavy-Duty Trucks from Chevy to the Isuzu F-Series and N-Series
If you're shopping for the best addition to your fleet, you've probably come across Isuzu. This is a brand known for making large, capable medium and heavy-duty trucks and chassis for the commercial world. However, don't stop your search with one brand. Knoxville businesses shopping for a model with brawn should turn towards Chevy for their heavy-duty needs. Explore what makes the top of the Chevrolet lineup superior to its competitors today with your local Reeder Chevrolet dealership near Sevierville.
Benefits to Driving a Chevy Truck
Both the Chevy Silverado 3500 and 4500 are known for their fantastic quality and durability. To put it simply, they're designed to last for the long haul. However, each option is right for a different type of job and driver. Let's break down the differences between the 3500 and 4500 for Chevy drivers.
The Chevrolet Silverado 3500:
Maximum trailering capacity of 35,500-pounds
Maximum Payload of 7,442-pounds
Cargo volume of 83.5-cubic feet
Maximum 910-pound-feet of torque
Choose between a 6.6-liter V8 gas engine and the Duramax® 6.6-liter Turbo-Diesel V8
Choose from five trim levels
Enjoy luxury features like leather seating, a head-up display, in-cabin storage, and more
The Chevrolet Silverado 4500:
Maximum Gross Vehicle Wight Rating of 23,500-pounds
Maximum Gross Combination Weight Rating of 37,000-pounds
Up to 13 auxiliary switches
An available 65-gallon fuel capacity
A standard 6.6-liter Turbo-Diesel V8 engine
A maximum payload of 16,500-pounds
Interior comfort features like two temperature zones, 4G LTE Wi-Fi, and smartphone integration
Compare Heavy-Duty Chevy Work Trucks to Isuzu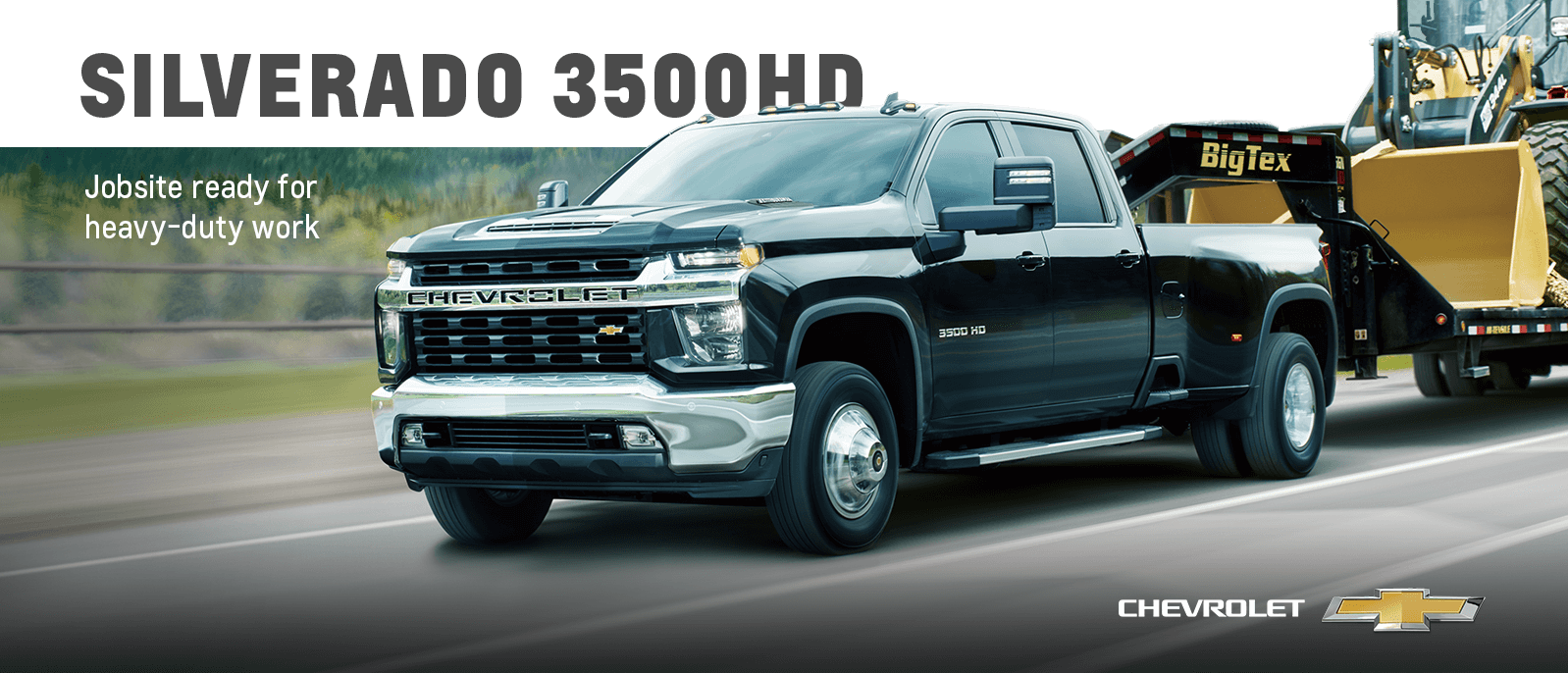 COMPARE OUR HEAVY DUTY CHEVYS TO ISUZU
Learn More About Isuzu Trucks
Isuzu only makes commercial trucks and has relatively bare bones options when it comes to cab size and engine configuration options. Their fleet consists of three models, though two stand out when comparing capabilities to the Chevy lineup. Explore the differences between the F-Series and N-Series Diesel.
The Isuzu F-Series:
Seating for three

Overhead console and cabin storage

A Gross Vehicle Weight Rating of 25,950-pounds

A Gross Combination Weight Rating of 30,000-ounds

One 5.2-liter diesel engine option

The Isuzu N-Series Diesel:

Gross Vehicle Weight Rating of 14,500-pounds

Gross Vehicle Combination Rating of 20,000-pounds

Maximum Payload of 8,456-pounds

One single 5.2-liter diesel engine option
Where the Chevy Models Stand Out
It's evident from these breakdowns that Chevrolet is the more personable, people-first truck brand. Of course, they bring the capacity numbers and the quality that every job site is looking for, but they also bring the safety and technology features that make life behind the wheel of your work truck that much more enjoyable. Let's explore the key features you'll find in a Chevy, that you won't find in an Isuzu:
Increased payload, GVWR, and GCWR capacities in both models

More engine options, and greater torque output with diesel engine options

Attention to detail inside, with entertainment and connectivity features

A vast range of customizable options in terms of appearance and utility
Schedule a Test Drive near Maryville Today
Convinced that Chevy work truck is the right option for you? We agree. While the Chevy lineup spans from small sedans to heavy-duty haulers, the capability numbers of their toughest models speak for themselves. You simply can't go wrong with a brand that's known for its quality, durability, and people-first attitude. It puts the comfort of your fleet first, which can lead to more productive workday, not to mention, the grit that every Chevy offers is sure to deliver for years to come. Stop by your local Reeder Chevrolet dealership today near Oak Ridge to take a Chevy work truck for a test drive.